50 Experts and Cancer Survivors to Share Ground Breaking Research and Methods of How they are Preventing and Reversing Cancer

---
Please Like and Share This Campaign:

---
The Integrative Perspective
A feature film dedicated to finding and sharing the best solutions for overcoming the cancer epidemic
Synopsis
The Integrative Perspective is a film about solutions to prevent, heal, and reverse cancer globally. It brings together the knowledge and wisdom of an international community of experts, building bridges between traditional and alternative approaches, to help us demystify the myths, understand the science and expand awareness for hope and healing. The film raises the cancer conversation to new levels by highlighting progressive thinking and calling for deeper collaboration across the cancer community so that we can accelerate access to cancer solutions that exist today and support innovation as we work together to uncover new answers.
New Trailer
Initiatives
The Integrative Perspective will:
Bring forth solutions to prevent, heal, and reverse cancer globally.
Call for strong collaboration between the traditional medical industry and the alternative/naturopathic community to work together with renewed purpose; to help people overcome cancer.
Let people facing cancer know there is hope and resources to help them on through their cancer experience.
Empower every person facing cancer with a wide range of solutions for choosing their best path towards healing
Share the wisdom from cancer-thrivers about how cancer can be a life sentence, not a death sentence.
Encourage the community to get involved at a grassroots level to help make alternative and integrative solutions to cancer more accessible and affordable worldwide.
Bring together humanity to work in harmony towards achieving higher levels of health and wellbeing.
Extended Interview Trailer
Film Background
Every minute of every day millions of people's lives are impacted by Cancer. This film provides access to essential and often hard to access information that can assist them as they face critical treatment decisions. There is a wealth of information and breakthrough approaches to cancer treatment that are little known and rarely part of the conversations that typically happen when someone faces a cancer diagnosis. Cancer is a diagnosis riddled with fear and while still trying to adjust to what it all means, people with cancer are presented with facts, statistics and often very limited information about treatment options. Urgency to address the cancer can influence judgment, and we want to change this dynamic and raise the cancer conversation to be one that fully informs people with multiple healing options that have proven effective for different types of cancer in different parts of the world. That level of conversation requires a new approach. It requires the ability to build a bridge between the conventional Western scientific model, and the Eastern Holistic alternative model, ultimately bringing both modalities together to provide an integrative and effective model of preventing, healing, and reversing cancer while focusing solely on providing solutions for the people and families who are effected by cancer. By bringing forth the leaders in conventional treatment as well as the leaders in natural healing to share their most effective treatment outcomes, as well as exposing the healing stories that cancer survivors share having healed from all types and stages of cancer, we will strategically build a new paradigm where each person can have a broader and more informed understanding of possibilities for healing, ultimately creating hope, education, and an integrative path towards preventing and overcoming cancer.
Current Stage of the Film
50 interviews have been completed and are being edited.
1st Trailer was featured at the Illuminate Film Festival in Sedona Az, May 31st, 2014.
Narration of the film is being filmed and edited.
All interviews are being edited
Film is in post production
Score and animation are final pieces being added
Projected online launch date is May 2019
Film Maker's Background
As a young child I watched my best friend's Grandmother die from cancer. I didn't understand it then, and it seemed so strange and distant for me. What was this thing called cancer that many people seemed to have? How come they always got sick and lost their hair? Why was this effecting people in their forties, fifties, and sixties? I was later greatly impacted when seeing my own grandfather, a man who was not in the greatest of health but who was not sick or disabled either, go from being active and a respected business owner and community leader, to withering away into complete weakness, pain, and despair from the cancer and the treatment, and die before getting to have his only last wish fulfilled; flying back to his hometown, for which he was too weak and sick to fulfill. At that point, I was finally awakened to the epidemic that exists not only in the United States - effecting nearly 1 in 2 people, but that exists globally in every country around the world. I then started an organization called Integrated Health International to learn from the leaders around the world who are having the best results in treating people with cancer, as well as learn from those who have overcome cancer themselves. My passion is to get this information out to as many people as possible who are faced with the real threat of cancer and offer them a sense of hope and possibility that there are empowering routes to take that could provide them the opportunity to heal, while connecting people with the leading experts in their area and learn from cancer survivors and thrivers their methods of self-healing. The best way I see fulfilling this message is through film; therefore The Integrative Perspective was born.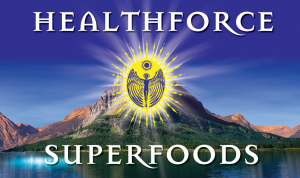 Special Thanks to Dr. Jameth Sheridan and Healthforce Nutrionals for their support!  HealthForce was co-founded in 1990 by Jameth Sheridan, D.H.M (Doctor of Holistic Medicine) and Kim Sheridan, Naturopath, ethical Vegans and hard-core herbal medicine researchers. (Corporate Sponsorship Packages Available - email info@panaceatalkingpictures.com for more details)
DONATIONS!  We are taking a percentage of all funds raised for the film and will be donating to multiple non-profits whom are supporting integrative and alternative solutions to cancer:   We are selecting the 3-5 non-profits we will be donating funds to and will be choosing which ones will be receiving donations from the film. 
$65,500 Pledged of $75,000 Goal
Help Us Finish the Film and get this Life-Saving Information Out to the World